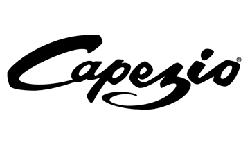 When one thinks of dance, particularly ballet, the first and most common thing that comes into mind is elegance. There is this special kind of charm that the dance brings, where grace and fluidity come into play to produce a spectacle of a show. And when we focus on a certain physical aspect of the performance, mainly on the shoes themselves, nothing spells elegance than the world-renowned shoe brand, Capezio New York shoes.
And that is fittingly so, with the spectacular shoe brand celebrating a long lineage of producing the best dance footwear in the world (at the most, Capezio New York brand is celebrating its 125th anniversary this 2012). The choice of almost any kind of dancer worldwide, the brand definitely knows how to deliver both style and performance.
Related Other Italian Shoe Maker Diadora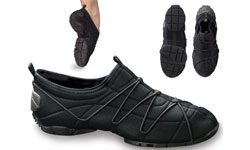 Maybe it's because Capezio New York shoes puts its customers in their "shoes" beforehand (pun actually intended). Citing theatrics and mobility as main priorities, each pair of shoes from this fashion-forward brand makes sure that dancers get what they demand – that they move to the right beat, get into the perfect rhythm, and look good at it as well.
Now then, it wouldn't be much of a surprise that this brand is the top choice for some of the best dancers in the world. The name itself speaks of its reputation, that Capezio Footwear is indeed an important part of the art called dance itself. Wear a pair today, and dance like you've never done before!
Here is the full list of Capezio shoe models and variants:
Capezio Adult Agility Gym
Capezio Adult Ashley 2″ Heel
Capezio Adult Ashley 2.5″ Heel
Capezio Adult Ben 1″ Heel
Capezio Adult Crystal Danielle 2.5″ Heel
Capezio Adult Crystal Danielle 3″ Heel
Capezio Adult Isabella 2.5″ Heel
Capezio Adult Katusha 2.5″ Heel
Capezio Adult Katusha 3″ Heel
Capezio Adult Stella 2″ Heel
Capezio Adult Stella 2.5″ Heel
Capezio Adult Stella 3″ Heel
Capezio Adult Canvas Dansneaker®
Capezio Adult Canvas Juliet
Capezio Adult Canvas Sculpture II
Capezio Adult Closed Toe T-Strap
Capezio Adult Cobra
Capezio Adult Contempora™
Capezio Adult Daisy
Capezio Adult E-Series Jazz Oxford
Capezio Adult E-Series Jazz Slip On
Capezio Adult Fierce Dansneaker®
Capezio Adult Fizzion™
Capezio Adult Fluid Tap
Capezio Adult Freedom Dansneaker®
Capezio Adult Freeform
Capezio Adult Full Body footUndeez™
Capezio Adult Glissé
Capezio Adult Glissé PRO
Capezio Adult Half Sole Sandasol™
Capezio Adult Irish Stepper
Capezio Adult Jazz Mix-Lo
Capezio Adult Jr. Footlight™
Capezio Adult Jr. Footlight™ T-Strap
Capezio Adult Jr. Tyette™
Capezio Adult Leather Juliet
Capezio Adult Manhattan Character
Capezio Adult Manhattan Xtreme
Capezio Adult Mary Jane
Capezio Adult Men's Canvas Romeo
Capezio Adult Men's Classic Oxford
Capezio Adult Men's Latin Ballroom – 2″ Cuban Heel
Capezio Adult Men's Leather Romeo
Capezio Adult Men's Standard – 1″ Heel
Capezio Adult Pavlowa®
Capezio Adult Pedini®
Capezio Adult Pedini® Femme
Capezio Adult Pirouette II
Capezio Adult Plié II
Capezio Adult Pro Canvas
Capezio Adult Radiance CG094
Capezio Adult Radiant
Capezio Adult Rhinestone footUndeez™
Capezio Adult Riff Slip-On Tap
Capezio Adult Rock It Dansneaker®
Capezio Adult Slip Jag
Capezio Adult Social Dance – Eva 2″ Heel
Capezio Adult Split Sole $33.00
Capezio Adult Split Sole Jazz Ankle Boot
Capezio Adult Stretch Jazz Ankle Boot
Capezio Adult Tap Jr. Footlight™
Capezio Adult Tapster
Capezio Adult Teknik®
Capezio Adult Tele Tone® Xtreme
Capezio Adult Tiffany
Capezio Adult T-Strap
Capezio Adult V Jazz Low
Capezio Bunheads Bunheads Rehearsal Ribbon & Elastic Pack
Capezio Child Agility Gym
Capezio Child Canvas Dansneaker®
Capezio Child Daisy
Capezio Child E-Series Jazz Oxford
Capezio Child E-Series Jazz Slip On
Capezio Child Flex Mastr Tap
Capezio Child Fluid Tap
Capezio Child footUndeez™
Capezio Child footUndeez™
Capezio Child Jr. Tyette™
Capezio Adult 2″ Student Footlight™
Capezio Child Mary Jane
Capezio Child Pedini®
Capezio Child Pedini® Femme
Capezio Child Rhinestone footUndeez™
Capezio Child Rock It Dansneaker®
Capezio Child Split Sole Jazz Ankle Boot
Capezio Child Stretch Jazz Ankle Boot
Capezio Child Tapster
Capezio Child Teknik®
Capezio Classic Tap
Capezio SnakeSpine™ Dansneaker®
Capezio Adult Leather Cobra
Capezio Adult Social Dance – Rosa 2.5″ Heel
Capezio Adult Flex Mastr Tap
Check out these other Shoe Brands Category:
Official Website of the Company: