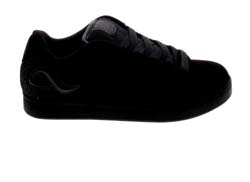 You know how young boys are: always energetic, always on-the-go, with almost nothing to tire them out as they run, bike, skate and play all day long! Now, as a parent, you'd want them to go through their childhood in the safest manner possible.
Though you wouldn't be able to prevent all accidents to happen (it's part of life, after all), you can offer them the next best thing. And that of course is by letting them wear comfortable and safe footwear, specifically the Adio Eugune RE 2 (Kids) shoes.
The great thing with Adio Eugune RE 2 (Kids) shoes is its safety-first priority in any child's feet. Made out of lightweight yet very durable materials, these shoes are meant to go against any wear and tear, just what any boy needs. A plus side with these kicks is its style points: your boy may definitely want a pair on them at all times, because the shoes scream hip for them!
Let your kids enjoy their childhood. Let them wear a pair of Adio Eugune RE 2 (Kids) shoes, for a safe and cool time in the playground!
Features
Tough Rubber Cup Sole
Flexible low profile upper
Hip pattern design
The shoe model offers 400 nbs cup sole which is surely a great feature when you want to have a grippy performance during those ollie tricks.
The shoe's upper has a lower profile to enhance flexibility and performance when in use.
Sockliner has dual density for additional highlight.
Adio Eugene RE 2 is vintage fit – everything you want when you need a pair of skate shoes that's extra slim but has a classic upper.
Colors
Price
$49.99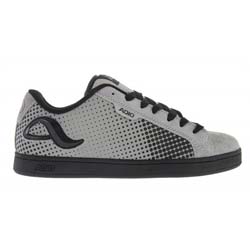 These other Shoe Brands List articles might be helpful to you