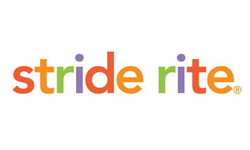 When you hear Stride Rite Shoe Brands, one of the first things that comes to mind is baby shoes. This is because this company has been around for nearly a century. That's over ninety years of experience and innovation in children's footwear that Stride Rite is proud of. But experience isn't the only thing the company is proud of. Their product is also something to behold, with designs and styles that vary to perfectly adapt to your growing children's need.
The Stride Rite Shoe makes use of a technology exclusive to the company, which they utilize to ensure each pair of shoes is ergonomically designed to make your child as comfortable as possible. Some of their most popular shoe designs that are currently on the market is the Stride Rite Made 2 Play Griffin for babies and the Jazz Hook & Look for babies/toddlers (boys); the SRT Maybelle shoe brand for toddlers and the Stride Rite Crib Happy Hibiscus for babies (girls).
Related Other American Footwear Company Stuart Weitzman
Another advantage of this Shoe is the variety of brands due to the company's partnership with other big names in the shoe industry. Among Stride Rite's partner companies include Sperry Top-Sider, a well-known brand of clothing line; Keds, a brand known mostly for its fun sneaker designs for teens and adults, and Jessica Simpson Shoes, the exclusive shoe collection by celebrity Jessica Simpson. With Stride Rite, you can be sure that your kids are comfortable while staying in style at the same time.
Here is the full list of Stride Rite shoe models and variants:
Sesame Street™ Abby Cadabby Slipper
SRT Sesame Street™ Elmo
SRT Dana
SRT Gracie
SRT Misty
SRT Soft Motion Stephanie
SRT Rain
SRT Soft Motion Sesame Street™ Abby Cadabby
SRT Maive
Sesame Street™ Crib Abby Cadabby
Safi (Baby)
Robeez Mini Shoez Lucky Ladybug
Robeez Mini Shoez I'm So Cute Fisherman
Cambridge Collection SRT Kendall
SRT Malinda
Disney Baby – SRT Sporty Minnie Mouse
Disney Baby by – SRT Minnie Mouse
SRT Sesame Street™ Zoe
SRT Darling Dora
SRT Soft Motion Sesame Street Abby Cadabby 2.0
SRT Sesame Street™ Abby Cadabby 2.0
Safi (Baby)
SRT Enchanted Fairy
SRT Gracie
SRT Misty
SRT Dana
SRT Aubree
Kamik Snowbug2 (Baby)
Sperry Top-Sider Authentic Original Patent (Baby/Toddler)
Sperry Top-Sider Plaid Bahama Crib
Keds Tootsie Mary Jane (Baby/Toddler)
Keds Brilliance (Baby/Toddler)
Robeez Soft Soles Scooter Doggie (Baby)
Robeez Mini Shoez Splish Splosh
Robeez Soft Soles Scooter Doggie (Toddler)
Robeez Soft Soles Spring Valley (Toddler)
Robeez Soft Soles Butterfly Garden (Toddler)
Stride Rite SRT Aubree
SRT Tenley
Stride Rite Kayla Hook & Loop (Baby)
Stride Rite SRT Janice
Stride Rite Buffy (Baby)
tride Rite SRT Carissa
Official Website of the Company: