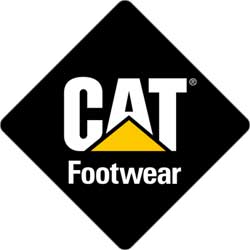 For more than a century Caterpillar/CAT shoe brand lead the heavy equipment shoe industry, it is the world's first ever producer of mining and construction shoe equipments. Honest work, integrity and strength are the core values of this company.
It has now over one hundred retail shops all over the world. It is a shoe brand under the Wolverine Worldwide shoe company together with the Hush Puppies and other more.
Related Other American Footwear Company Cole Haan
CAT shoe brand in the past decades has evolved from manufacturing working boots to stylish construction shoes. It is solely determined to provide the consumers with the foot wear that they need to have their work done. The company takes hard work and a well driven life as its inspiration for each single shoe that the it produces. CAT Shoes are considered to be ergonomical for every day heavy performance.
For a number of years,the brand creates foot wears that are engineered with high quality, durability and lives up to the expectations of the hard-working consumers that look up to the company's products. The company's uncompromising act gratifies and guaranties that their shoes, their promise and their people are always at the top. So, every time you were your pair of CAT shoes you know and feel that sincerity that the company offers.
Here is the full list of Caterpillar shoe models and variants:
Women's Megs Boot
Women's Milicent Sandal
Women's Shanna Sandal
Women's Penny Sandal
Women's Crisscross Sandal
Women's Weavement Sandal
Women's Helena Boot
Women's Swain Shoe
Women's Mahoney Shoe
Women's Jayla Shoe
Women's Argon Hi Waterproof Composite Toe Work Boot
Women's Kitson AST Waterproof Work Boot
Women's Carlie Steel Toe Work Boot
Women's Argon Hi Composite Toe Work Boot
Women's Lander Mid Steel Toe Work Boot
Women's Jenny Steel Toe Work Boot
Women's Revolver Steel Toe Work Boot
Women's Brode Work Shoe
Women's Brode Steel Toe Work Shoe
Women's Lander Mid Work Boot
Men's Argon Composite Toe Work Shoe
Men's Streamline Composite Toe Work Shoe
Men's Conclude Steel Toe Shoe
Men's Oversee Steel Toe Work Shoe
Men's Crompton Steel Toe Work Shoe
Men's Antidote Steel Toe Work Shoe
Men's Argon Work Shoe
Men's Kaufman Steel Toe Work Shoe
Men's Ridgemont Steel Toe Work Shoe
Men's Ridgemont Work Shoe
Men's Canvas Dougald Shoe
Men's Haverhill Boot
Men's Morrison Boot
Men's Abe Canvas Boot
Men's Vinson Boot
Men's Transform Boot
Men's Corax Hiker
Men's Duncan Boot
Men's Graft Boot
Men's Drysdale Boot
Photos of Caterpillar different types of shoes
(Photos Courtesy of http://www.catfootwear.com/US/en)